The Creative School for Children is growing its outdoor classroom
Submitted by

hhollinger

on Mon, 09/28/2015 - 10:28
The UCF Creative School for Children, typically known for its unique learning environment, can also be recognized for its support of the natural environment. In recognition of nature's splendor, the school recently expanded its outdoor-based curriculum. Its emergent "outdoor classroom" follows their usual no-worksheet learning style and instead encourages sensory, play-based developmental programs.
Prior to its recent expansion, the Creative School had a smaller garden originally allocated under Tina Richards via the UCF Arboretum. What used to be an underutilized sandbox has now been transformed into a vast organic produce garden with the help of student volunteers and in partnership with the Arboretum and Wellness & Health Promotion Services. Once completed in April 2015, the Creative School had a "Come Grow with Us" inaugural event where the parents and children were able to plant the first seedlings into the garden together. It is now home to thriving seasonal produce and herbs, with the heartier fall crops currently in full swing – pumpkins, okra, eggplant, spinach, basil, and moringa.
Each classroom bracket attends nature lessons two times a week, each lasting about an hour. The staff creates the lesson plans based on the age level group, from infant to five years old. A recent favorite activity amongst the older classes was picking sunflowers, where each child brought one back to the classroom to dissect its parts. The children then planted a seed from their sunflower to follow its growing cycle in coming weeks. Other activities include window sprouting using a moist towel and Ziploc-bags to watch seed germination, and nature bottles using different sized seeds to craft maraca-sounding instruments. The younger classes have more sensory based lessons, such as feeling the soil texture and pointing out plant parts.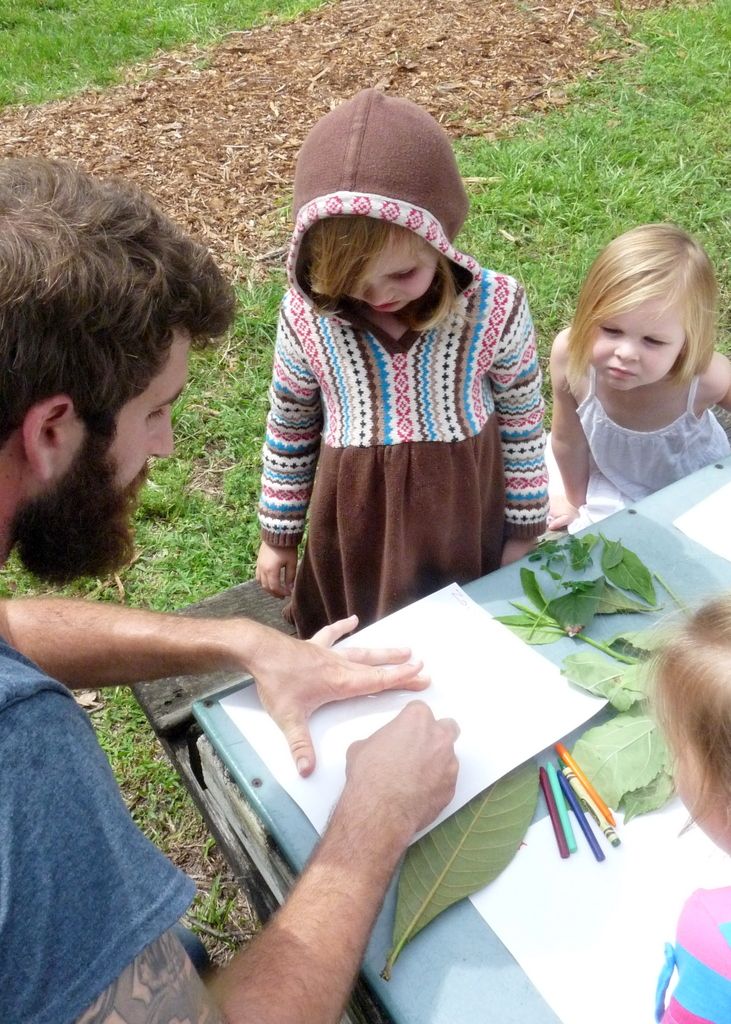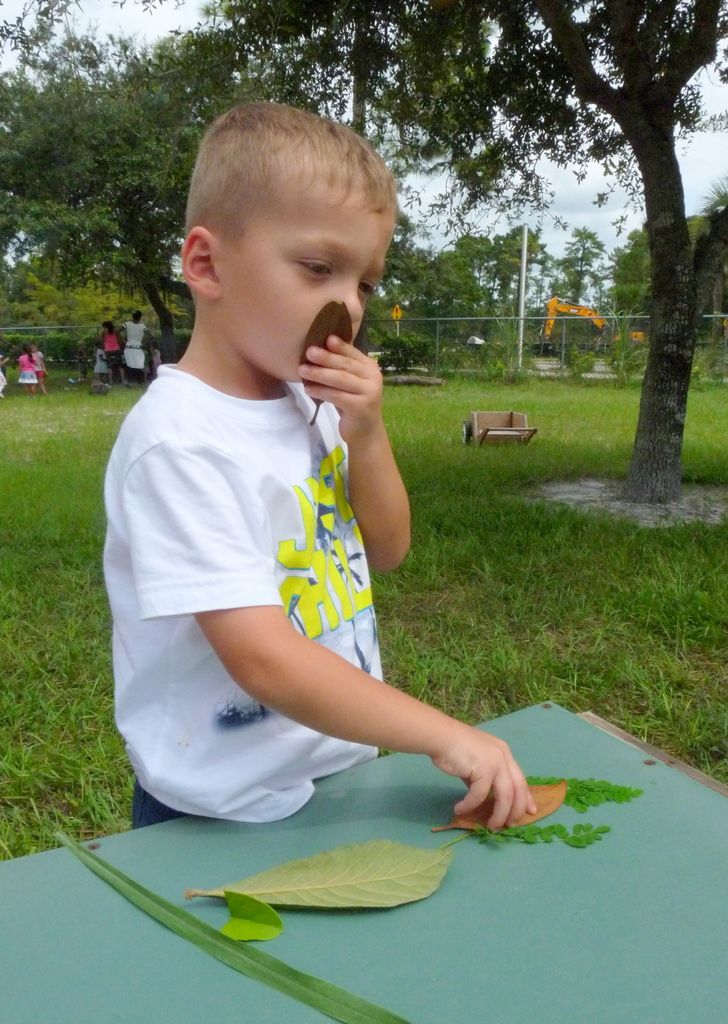 During a "nature safari," the children collect leaves of various shapes and textures from around the garden to imprint with crayons into an art piece.


The garden has provided the children with various unique opportunities like tasting different fruits & vegetables and smelling herbs like lemongrass and basil. Jonathan Carr, an outdoor lesson leader, recalls a fulfilling educational moment when one of the kids tasted an unfamiliar moringa leaf and referred to it as "spicy." The harvested produce is incorporated into the school's meal plan, past meals including eggplant pizza and summer watermelon snacks. Surplus produce is offered in the pick-up area to bring home with corresponding recipe cards, or is given to Knights Pantry, a donation base for UCF students to receive free, local produce.
The Creative School recognizes the significance of early education of sustainable practices, like local gardening and healthy meals, in hopes of making it more common and comfortable. In the future, the Creative School anticipates strengthening its outreach of healthy nutrition from the classroom's nature-based curriculum to home practices. By October 3rd, they plan to generate a fruit tree orchard of 15-20 trees to provide education on less commonly seen fruits, like mangos, star fruits, and lychees. Sustainability Initiatives values this opportunity granted to the Creative School's children, and is excited to follow its future progress.