Dr. Claire Knox
Assistant Professor, Emergency Management and Homeland Security Program Coordinator
January 2016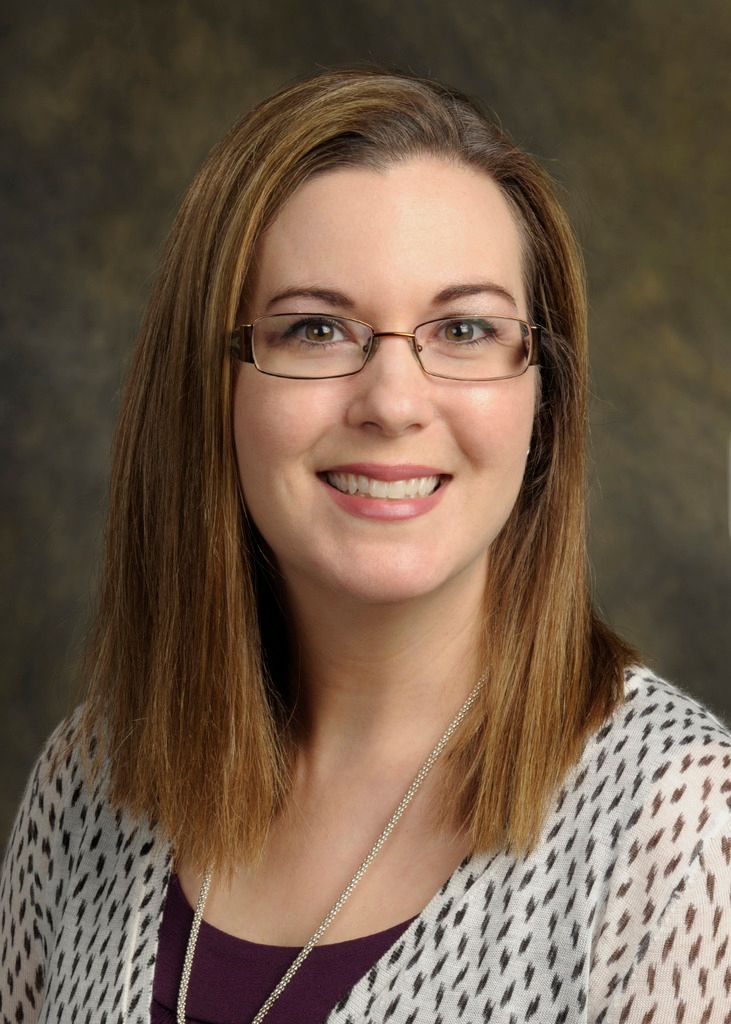 Q: What does Sustainability mean to you?
A: Sustainability incorporates many of the concepts often discussed by practitioners in all sectors, as well as academics. It is the three-legged stool of environmental, economic, and social equity. It is reducing our dependences on non-renewable resources for future generations. Yet, I approach sustainability from a public administration and emergency management perspective that sometimes sets me apart. Public administration is concerned about the sustainable management of natural, common pool resources. This can be tricky in our government system. Public administrators are often caught between elected officials/political arena and the public. The political arena primarily focuses on short-term goals and objectives, which contradicts sustainability's focus on long-term goals and impacts. Meanwhile, the public comprises various voices, many of which favor the unsustainable development and use of resources. Therefore, the study and implementation of sustainable practices from a public administrator's perspective can be challenging. The emergency management perspective allows me to incorporate elements of resiliency – capacity to withstand internal and external shocks to a system – into sustainability.
Therefore, for me, sustainability is the ability for government officials, namely public administrators, to view the management of economic, environmental, and social equity issues in the long-term to ensure future generations' ability to not only meet their needs, but to also endure internal and external shocks to the system.
Q: Describe the class you teach.
A: I teach a two environmental courses in the School of Public Administration:
PAD 4351 (Issues in Environmental Program Management) is the study of environmental policymaking processes, programs, and implementation problems. Specifically, we focus our discussions of environmental issues within the context of the American political system, and explore how various actors and institutions relate to the environment, policy development, and program management. I incorporate lectures, guest speakers, videos, a field trip, and case studies. The class is offered each Fall semester.
PAD 6353 (Environmental Planning and Policy) addresses underlying concepts, approaches, and critical issues that define the field of environmental planning, policy, and management through discussions, lectures, guest speakers, videos, field study, and case studies. Environmental planning processes will be examined from various political / geographical scales and within a policy context. Students will be introduced to the planning and management of: sustainable public health, solid and toxic waste, environmental justice, natural areas, coastal resilience, natural hazards and disasters, wetlands, working landscapes, and sustainable built environments. This class is offered each Spring semester.
I also incorporate sustainability and resiliency concepts in PAD 4395 (Disaster Response and Recovery) and PAD 6397 (Managing Emergencies and Crises). Lastly, I am excited to be teaching IDS 3150 (Fundamentals in Environmental Studies) for the Interdisciplinary Department this summer.
Q: What do you do at UCF to advance sustainability initiatives?
A: For me, sustainability begins at the individual level: turning off the water when brushing your teeth, bringing canvas bags to the grocery store, and using a refillable water bottle. The small things really make a big difference. For example, I noticed the refillable water bottle fountains in a few locations around campus (such as the Student Union and Milligan Hall). I wanted one installed in the Health and Public Affairs buildings. I worked with Dean Rodgers and we are installing one in both buildings. This simple project has the potential to reduce student, faculty, and staff's use of bottled water on campus. Additionally, I have the honor of being a member of UCF's Sustainability Board to assist in curriculum development, projects, etc.
Students have the ability to get involved and make lasting changes. As an undergraduate student at the University of Louisiana at Lafayette, I was the president of the environmental student organization (SPEAK - Society for the Promotion of Environmental Action and Knowledge). Over a few years, we were able to re-establish the university-wide recycling program, petition for bike lane designations in the city and throughout campus, and save century oak trees. It is humbling to go back home and see how our ideas as undergraduate students have become institutionalized at the university and in the city. If you see something, take action but be patient. It takes time to change organizational cultures. But trust me, it is worth the effort.
Q: How can students get involved in your work?
A: My research focuses on policies and plans associated with a coastal community's sustainability and resiliency capacity, especially areas affected by man-made and natural hazards and disasters. I have a few small grants that allow me to support students, while studying the Florida Everglades and Louisiana coastal wetland restoration programs. I am also a core faculty member of the newly created Sustainable Coastal Systems Cluster, in which we will be collaborating on grants and research projects in the near future. I am always looking for students to assist in research. Additionally, I volunteer on various coastal projects in Florida and Louisiana. Students are always welcome to volunteer alongside me.
Q: What is your vision for sustainability?
A: As I mentioned in Question 1, my vision of sustainability incorporates resiliency. A sustainable community has to not only have long-term goals addressing economic, environmental, and social equity issues, but also have the capacity to withstand an internal or external shock. For example, some communities on the Gulf Coast were sustainable; however, after five disasters in eight years (hurricanes Katrina, Rita, Gustav, Isaac, and the Deepwater Horizon Oil Spill), they did not have the adaptive capacity to rebound. The opposite is also true - a community cannot simply be resilient; it also needs to be sustainable.